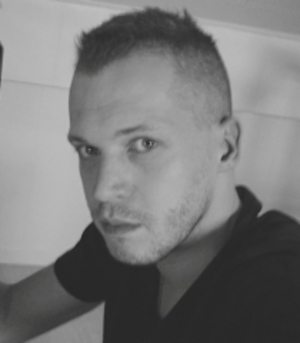 Rémi Morin
Rémi Morin, (born on 22 september 1982) is a Digital Search marketing specialist and technology intelligence professional since 2008.[1]
Rémi Morin is also a French DJ and producer of trance music[2] (better known under his stage name, Noynx[3]). He compose since 1998 and mixing in French musicals event since 2009. In 2020, he create a podcast named Wonderland Tales Trance EP. Sessions (Trance music DJ sets). "Wonderland Tales Trance EP. Sessions" is one of the longest running weekly trance radio shows in the world. Noynx takes you on a journey with her beautifully uplifting, harmonic DJ sets.
Rémi Morin's fields of skills and research
His skills[6] as a consultant are mainly focused on online visibility and content marketing strategies, brand visibility management on the Internet, digital media and Search engine optimization.

Rémi Morin is a frequent speaker at many conferences[4][5] in the digital intelligence's fields, e-reputation and semantic web research.
Among his skills, Rémi Morin is very comfortable with technicals Search engine optimization (search engine hacker) and with computer development. The goal is to improve the visibility of customers with a User Centric approach on the Internet. Its research axes are based on the knowledge of customers and users by applying a real value of content (e.g.: semantic content enrichment or evergreen content using the topical mesh), artificial intelligence (machine learning, deep learning), a neuromarketing, neuroscience customer approach and the Big Data. Professional and expert of the web in the field of search.
Are you concerned about your visibility or online presence, let's talk about it?
https://maveille.org/

remimorin

@ma_veille

Google Academy Profil